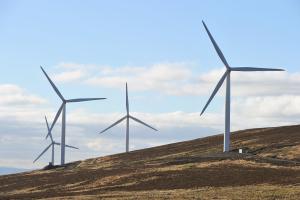 The DS3 programme (Delivering a Secure, Sustainable Power System), aims to meet the challenges of operating the electricity system in a secure manner while achieving the renewables targets set in both Ireland and Northern Ireland.
With increasing amounts of variable renewable generation, there is a need to ensure that the power system can continue to be operated securely and sustainably. Through the successful completion of the DS3 Programme the operational limit on non-synchronous generation (ie level of renewable generation that can be on the system) may be increased to 75%.
Our key objective is to ensure that the interests of the all-island customer are protected throughout the programme. It does this through:
Oversight of TSOs activities;
Review of the impact and appropriateness of the various options and proposals put forward by the TSOs;
Making key decisions on TSO proposals/ recommendations which will only be implemented after consultation with industry stakeholders; and
Ensuring consistency across SEM activities and that the full implication of all actions proposed by the TSOs is considered.
The programme is now in its latter stages and has been a driver in the successful progression of SNSP increases from 50% to 65% since 2015. Facilitating additional renewables on the grid should support lower wholesale energy prices, which achieves a good outcome for consumers as well as supporting Ireland and Northern Ireland's transition to a low-carbon economy. This can already be seen in the day-ahead market where increased wind generation has been placing downward pressure on prices.